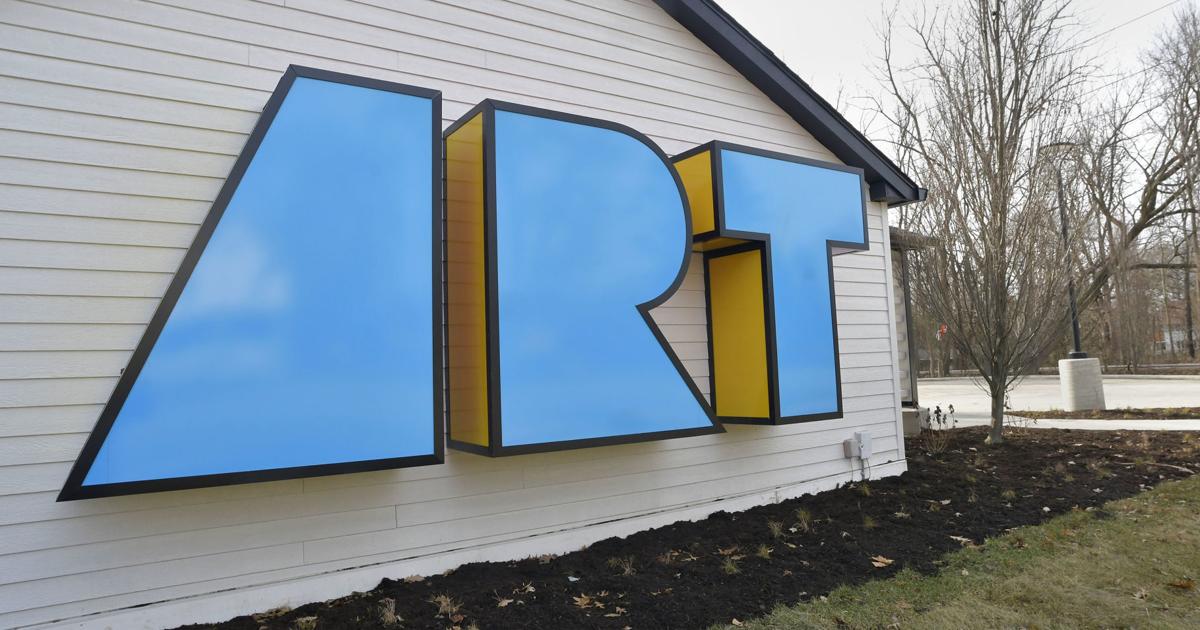 Watch Now: Illinois Art Station to Expand Bloomington-Normal Programs for Spring | Arts and theater
NORMAL – The Illinois Art Station is ready to welcome the children of Bloomington-Normal "home" where they can be messy and explore new means of expression through art.
"I'm so excited to have people come and participate with us," said Joey Hatch, education coordinator for the group. "Our goal is to do as much art with as many children as possible, so it's very exciting to be able to have the opportunity to do that in our new building."
The station, now in its first brick-and-mortar location at 101 E. Vernon Avenue in Normal, experienced a "slow opening" this fall, with some programs starting after the official opening in September. But this spring, educators are ready to go "deep" with expanded programs hosted at the new facility.
The non-profit organization, which has been providing artistic experiences for children and their families with mobile programs offered since 2018, had to embark on in-house programming in part because heavy summer rains pushed back the opening schedule. said Laura Jaster, executive director of the Illinois Art Station.
"We had a lot of ideas about what would happen, but the reality is always different and more interesting than your ideas," she said. "It just gave us time to really get into space, inhabit it a bit before we went too far into anything."
Now, the nonprofit is moving from having no facilities and just focusing on community outreach to bringing kids into studios and creative spaces.
Previously they were limited by what materials they could carry, but now "we're able to make the mess and really get into the art and behind what kids want to do with their art," Hatch said.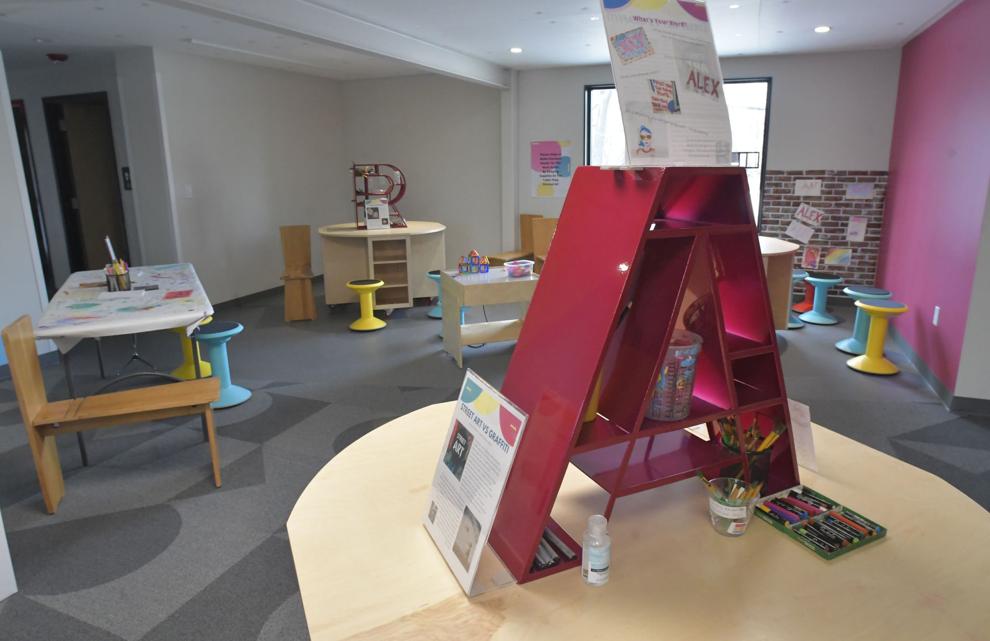 Four core programs will be offered in spring 2022 in the form of three-week sessions depending on age groups.
"Itsy" is intended for children 3-5 years old as an early exploration. Their classes are held in the larger of IAS's two studios, designed to allow children to mess around and even draw on tables, thanks to the surfaces of the whiteboard.
The "Art After 3 p.m." classes are aimed at children ages 6 to 12, regarding exposure to new ideas, new artists, new materials and new techniques, Jaster said.
The college program, "smARTs Lab," is at the intersection of different disciplines and this spring kids will focus on the arts and engineering.
High school students can participate in "Arts in Action" classes in which they address issues that concern them through art. Above the station stairs is an example of high school work: a globe created from plastic waste collected in a Bloomington park in partnership with the Ecology Action Center.
"In all of our classes it's really about them creating something that is close to their hearts and that is not like everything else," Jaster said. "Usually, when they leave, nothing is alike. Even though they all use the same basic materials or the same basic inspiration, they all do something drastically different.
The art station is also expanding to include programming for homeschooled children in the Bloomington-Normal community, offering a six-week program focused on creative expression and skill development.
Every Saturday, drop-in hours are available from 10:00 a.m. to 2:00 p.m., when kids can come and create without specific guidelines or limits – "to explore and play while creating," Jaster said.
"At the end of the day, we want people to feel comfortable coming here, having fun and doing things, no matter where they're from or where they're from," she said. declared. "Even if they're not into art, I like to think they'll find something really cool and enjoyable here. "
Because the IAS mission is to reach as many children as possible and involve them in creation, the station also offers scholarships for classes and programs, and Jaster said she would keep trying. meet children where they are through community partnerships.
Former pantograph Kevin Barlow and I dismantled House Bill 3653, a criminal justice bill that eliminates cash bail in Illinois by 2023.
Karyss Opsal's "Black in America" and "Flower Girl" captured some of the intense emotion felt by the Normal West student this year.
A year after George Floyd's dying breath, Kade Heather and I spoke with activists and community leaders about his murder, its progress, and the aftermath.
Seven leaders from the LGBTQ + community lent their voices to these profiles for a Pride Month project by Sierra Henry, Timothy Eggert and me.
The story of Jelani Day is not over and we weren't able to tell it all, but this part I am proud to have been able to share.
Contact Kelsey Watznauer at (309) 820-3254. Follow her on Twitter: @kwatznauer.