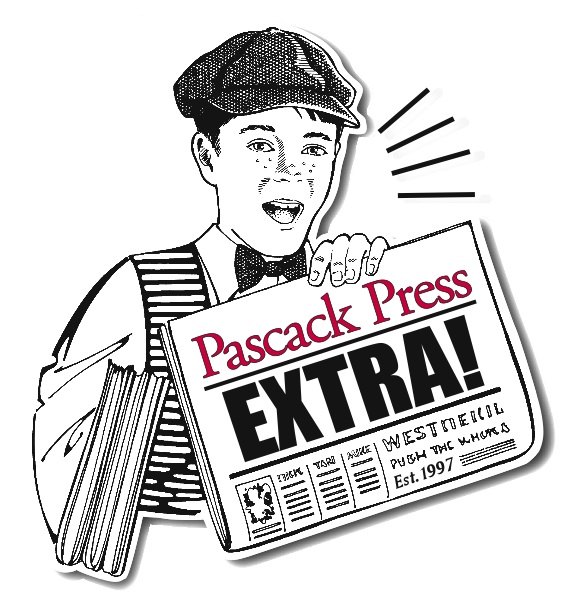 Ultramodern station dedicated to Montvale – Pascack Press & Northern Valley Press
[ad_1]
[slideshow_deploy id='899′]
BY JOHN SNYDER
FROM THE PASCACK PRESS
MONTVALE — Residents eagerly responded to the Montvale Volunteer Fire Department's invitation to celebrate and inaugurate its new fire hall at 35 West Grand Ave. on Saturday October 6th.
You didn't have to be a boy or a girl to enjoy boarding the fire trucks and meeting the borough's volunteer firefighters, but the many bright-faced kids certainly took advantage of the opportunity.
At the sound of the new fire bell – a donation from the Montvale Chamber of Commerce, whose leaders had the honor of ringing it – the kilted Rockland and Bergen bagpipes groups marched down the aisle shouting "The Caissons Go Rolling Along".
Behind them in procession were the firefighters and the color guards.
The site's flagpole and flags are donated by Wegmans, which opened in the borough last September.
In addition to the governing body, officials present were US Representative Josh Gottheimer (D-5); Thomas J. Sullivan Jr., chairman of the Bergen County Board of Directors of Selected Free Owners (along with an electrician from Montvale); and Frankish owners Germaine M. Ortiz of Emerson and Mary J. Amoroso of Mahwah.
Umbrellas appeared, but nothing kept young families away from the open house bounce house, hot dogs, popcorn and cotton candy.
As part of the ceremony, Mayor Michael Ghassali and the Borough Council unveiled the cornerstone of the building, which is engraved "2016".
The old fire station, opened in 1955, had been in serious need of repairs since at least 2008.
In 2010, an architectural assessment found numerous cracks throughout the building, worried about its lack of steel supports for a bay, dug the roof as in poor condition and found there to be mold.
In 2014, when the borough hired Robbie Conley Architect, LLC to design the new fire hall, then-mayor Roger Fyfe told Pascack Press, "Everything is falling apart. It's just an old building. If you can get 60 years from a fire station, I think that's fine, but the building will only get old.
In December 2015, the governing body approved the expenditure of $ 5.1 million for a new 16,000 square foot two-story red and yellow fire hall. It ended at a little more than that cost, Ghassali said.
Borough fire marshal Tim Lane said at the time that the venerable fire station had served Montvale well.
"If you look at a photo of the fire hall as it was originally built it was a lot smaller, but as Montvale got bigger so did our firefighting needs. increased – and this is why we are building a new fire station: not just because this fire station needed some repairs, but because we fundamentally need to recognize the importance of having our volunteers in a responsive and safe environment. We promise it will be money well spent, "he said.
Officials opened the fire station in 2016. Ghassali said at the time that the first shovelful of dirt marked the culmination of more than a decade of hard work "to fulfill a dream and aspiration to have a state of health. art, safe and ready to serve as a fire station for all of us.
He added: "This will probably be the only fire station dedication ceremony in Montvale that you or I will ever see."
During the October 6 festivities, the mayor declared that the establishment had "that smell of a new car" and proclaimed it "Your fire station; we are only the key holders. He added that it would serve the community "for at least the next generation".
He praised former Fire Chief Clint Miller, Miller's service members and committee, who met on the project twice a month for two years.
The blessing was by departmental chaplain Edward M. Hasse III.
The first floor is primarily operational space – engine compartments for five fire trucks, each with its own exit – as well as plenty of offices and storage space. On the second floor are training areas, dormitories, showers, kitchen and decontamination rooms.
The department maintains its 9/11 memorial on site, and the department's former fire truck is on display and viewable from Memorial Drive.
Members are returning from out of state
On October 10, with a video of the open house and dedication of the new Montvale fire station reaching 1,100 views on YouTube, Fire Chief Geoffrey Gibbons told Pascack Press that aside from the weather, the day was fantastic.
One of the best times of the day was that several former members returned to help celebrate, he said, "Once you are in the fellowship you are still in the fellowship."
One came from upstate New York, two from Alabama, one came from Florida, and a former member flew from the Middle East to be with Montvale on this historic occasion.
"It was fun to see everyone. We had a really good time, "Gibbons said.
Gibbons, who served under Chiefs Miller and Kevin Kratzit, is on his second tour as Chief: he headed the department from 1997 to 1999.
"I had to face the year 2000; it was the big disaster at the time, "Gibbons said.
He added that he was happy to see so many young people at the open house and said the department has launched a membership drive with dedication. Anyone interested is welcome to visit the fire station on a Thursday evening when the service has meetings, "and see what it's all about."
He added that he is reaching out to high school to recruit for the junior firefighter program.
"We picked some really good members that way," he added.
Asked about the statistics, Gibbons said the membership stands at around 40 firefighters, of which 35 are listed as active. The service gets 220 to 240 calls per year – "If you have a storm like Floyd or Sandy you can increase that by 100" – although with new construction in the area "We're probably going to be 340-ish this year , " he said.
That's because Public Service Gas & Electric has increased the number of gas calls to fire departments on behalf of customers who call certain types of complaints, he said.
He added that when the batteries in occupant carbon monoxide alarms are low, the devices beep to attract attention and firefighters are called in.
"I'd rather go to 400 fake calls than have to go to the real ones," he said.
The department also sends its share of mutual aid appeals, primarily to neighbors in Pearl River and South Spring Valley, New York.
When asked what its members were most excited about their state-of-the-art facility, Gibbons said, "It was really nice to walk out of the DPW garage," where the department was based during construction.
Showers and other amenities are also nice, he said.
"The great thing now in fighting fires is whether you can smell the smoke [on your clothes and gear] you breathe in carcinogens. Now you can take care of all that at the station. You don't have to take it home, "he said.
[ad_2]