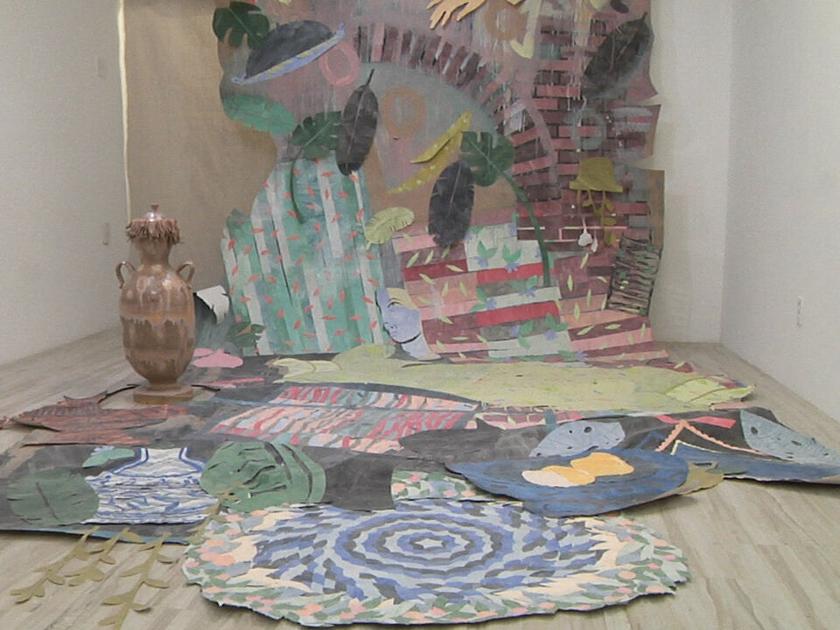 Theorii Contemporary Offers Virtual Options For Appreciating Art During The Pandemic | Regional
GREAT FALLS – Throughout February, a gallery in the Electric City hosts the work of an artist from Helena both physically and virtually, giving locals the opportunity to appreciate art during the pandemic of COVID-19.
The founder of Theorii Contemporary Art Space (TCAS) tells us that the latest exhibition, titled "Afterimage" by Maura Wright, symbolizes cultural expectations by using a mix of classic and historical pieces, while making subtle nods to roles gender throughout history.
One example includes a paper cutout of a hand depicting the biblical figure Eve, when she and Adam plucked the forbidden fruit.
With the Coronavirus still present, TCAS often hosts virtual art tours that they host online as a socially distanced alternative, but its founder says that can have some drawbacks as well.
"Creating that openness and access, I think, is a really good thing about digitizing things. But that being said, there is something irreplaceable about having your body in a space with the artwork and experiencing it physically, "said Liisa Nelson, who runs the art space. .
You can still view the art for yourself in the Times Square building in downtown Great Falls during normal business hours, or view the online storefront at their official site and Instagram pages.