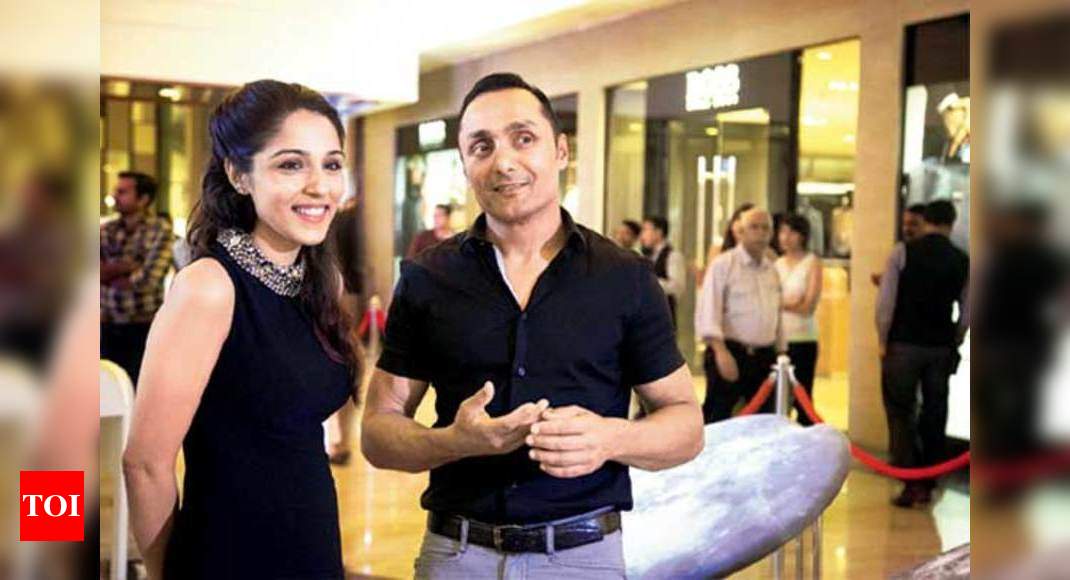 Rahul Bose at the preview launch of Lekha Washington's artwork in Mumbai | Events Film News
Bringing unique art to unconventional public spaces, Palladium, one of the city's most sought-after luxury and lifestyle destinations, launched the 'Art at Palladium' initiative with the work of sculptor and actress Lekha Washington .
As the lights dimmed, the creation, a giant ball titled "Old Love" was unveiled amidst heavy applause. As part of its "What is, is not" collection, the structure will be presented during the exhibition, which will run until July 9. Atul Ruia with his parents, Rahul Bose, designer Krsna Mehta, restaurateur Riyaaz Amlani and many other guests were seen at the premiere, where wine and hors d'oeuvres were served by Foodhall.
Visitors will now be treated to a visual treat seeing a 15-foot ball hovering in the air with no supports or chains around. This beautiful exhibition will also include the Dot installation, the pink sink with rising moon and the drop miniatures.
Currently among one of the busiest venues for the public congregation and with its reputation for bringing the best of the city (whether in brands or facilities), the mall is happy to partner. to Lekha Washington and hopes to permanently support these talented artists through their "Art at the Palladium".