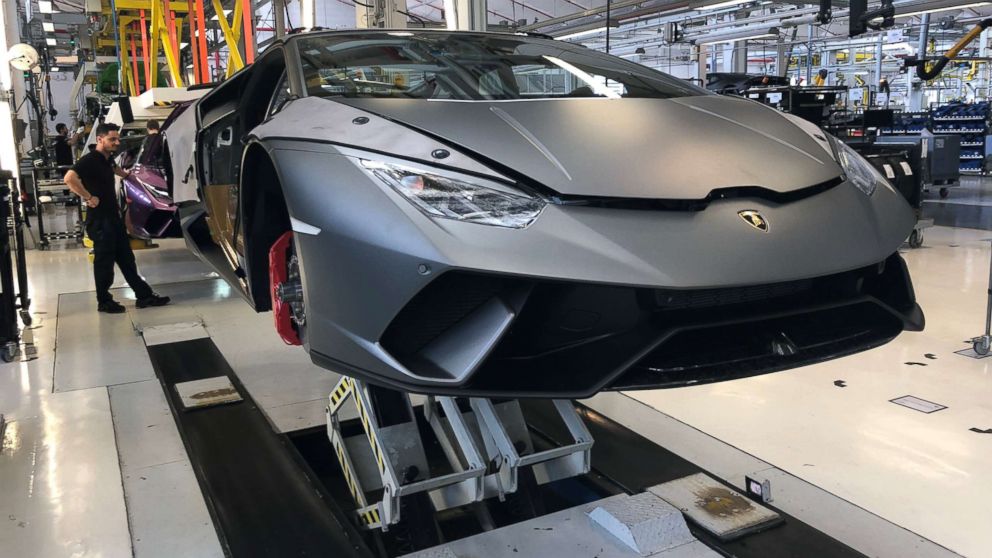 Inside Lamborghini's state-of-the-art factory that turns steel into automotive magic
Very few foreigners are allowed in the Sant'Agata Bolognese factory.
Sant'Agata Bolognese, Italy – Very few foreigners are allowed inside the Lamborghini factory in Sant'Agata Bolognese, Italy. Located about a two-hour drive from Milan, the supercar's world headquarters is juxtaposed with bucolic cow pastures and endless countryside.
Ferruccio Lamborghini, the founder of the automaker, bought agrarian land in 1963 for his budding sports car business, which he vowed to compete directly with Ferrari. Fifty-five years later, the rivalry between these two Italian legends continues unabated.
Every Lamborghini vehicle built at the company's two factories – the only Lamborghini factories in the world – is pre-sold. Lamborghini dealers own the vehicles seen in showrooms and if you want one be prepared to wait six to 12 months. With the Urus, the company's $ 200,000 SUV that debuted earlier this year, the wait time is closer to two years.
Around 1,800 people are employed at Lamborghini's head office and 300 workers are dedicated to building the vehicles on the 24-station assembly line.
In a huge factory, men and women silently and efficiently assemble the $ 200,000 Lamborghini V10 Huracan, the company's top seller, and the V12 Aventador, its sportier $ 400,000 coupe. It is clear that the workers are very proud of what they do. Thirteen Huracans are completed each day against six Aventadors, which are highly customizable and take longer to complete because the entire chassis is carbon fiber.
One to three workers, depending on the station, spend about 30 minutes on a single task before the car shifts to the next stop. There is a robot throughout the factory, playfully nicknamed Robert. Its only job is to move the 300-kilogram engine over the sparkling ground to the mechanics who will place it meticulously inside the chassis.
In 2017, "The House of the Raging Bull" delivered 3,815 cars worldwide, with the largest percentage of cars going to the two main markets: the United States and Japan. Lamborghini hopes to double production by 2019 with the Urus, which is being manufactured in a brand new factory a few steps away. Five Urus units are completed each day, although this number will soon increase to 20.
Lamborghini owners are invited to tour the factory to see their car go from a metal skeleton to a street speed demon. Seeing the craftsmanship applied to these elite and inimitable vehicles can only be described as staggering. ABC News took a peek inside!