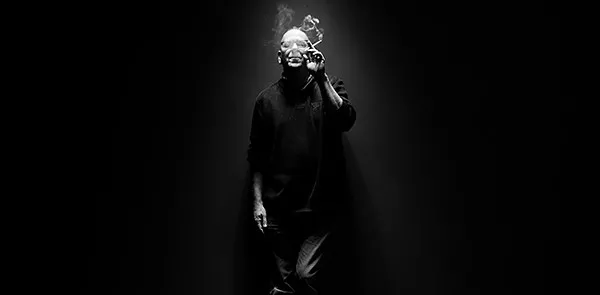 Exhibition at the Koken Art Factory in honor of the late Steve Truesdell
[ad_1]
Steve Truesdell, who passed away at the age of 55 in June, was a lot. A devoted husband. A loving father. A great friend.
But on top of all these things, the man they called "Screwy" was a great photographer, the RFTis the go-to guy for everything from events in Ferguson to musical performances to a cave rave (yes, really). He was both an accomplished commercial photographer and someone with a genuine passion for capturing the human experience.
And now these works will be on display in an exhibition mounted at Koken Art Factory in November.
Sean Thompson, who has been a friend of Truesdell since high school, says he and the other organizers (including his widow, Krystal Phillips), scoured Truesdell's work to select around 60 images to edit on the show. The works will then be available for purchase.
But the event should be a far cry from the muted tone you might associate with art galleries. The Koken Show will feature a full bar and music from artists such as Dan Hubbard and Erika Johnson, both longtime friends of Truesdell.
"It's mostly a celebration of Steve's life and his passion," says Thompson. "We went through his hard drives and looked at his photos. It is a chance to publicize his work and for people to get a piece of it."
Thompson said Truesdell developed a way to print his photos directly onto plywood, almost creating an automatic frame. The photos will be large – probably two feet by three or three feet by four feet – which will add scale to images that in some cases have already been printed on newsprint.
For Thompson, Phillips and others who loved Truesdell, the past few months have been tough. They look forward to the chance to celebrate the generous spirit and the talented artist that they can't help but think of.
"We were at a concert at home and Saturday night with Krystal, and we thought how much Steve would have loved to be there," said Thompson. "It's touching. It's been hard for her. For all of us, it's just hard."
See also: RIP Steve Truesdell, photographer and friend from St. Louis

See Also: Meet Steve Truesdell, One of St. Louis' Top Music Photographers
We appreciate advice and feedback. Email the author at [email protected]
[ad_2]