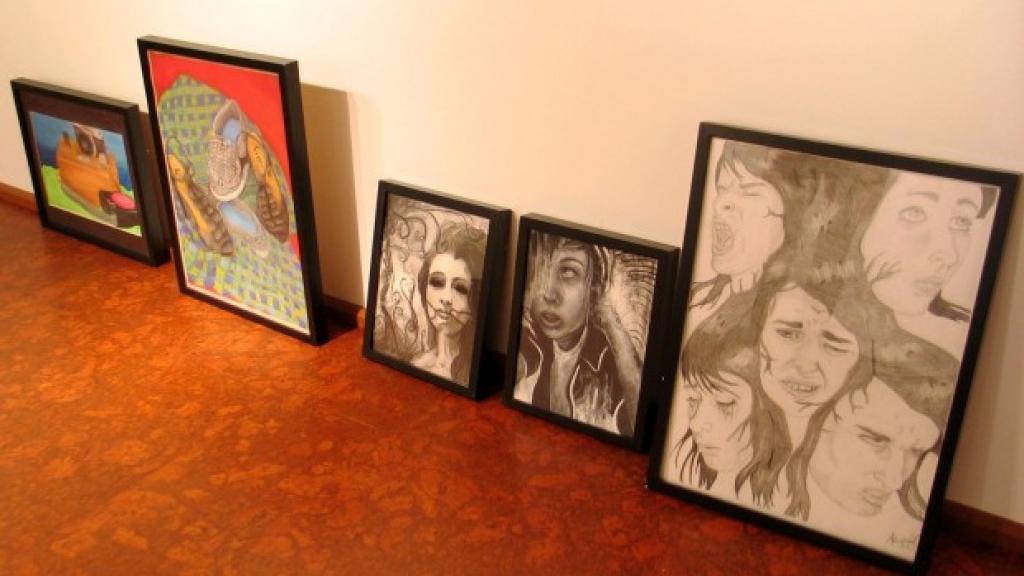 Edwardsville Center Showcases Student Artwork | Illinois Newspaper Education News
Amelia Flood

A "friendly" art competition is underway at the Edwardsville Art Center. The center will open its second annual high school art exhibition on Friday, November 2. The works of art will be until November 23.
Karma Etzel, Vicktorya Hart, Aleisha Marmon and Hollyanne Hoga as well as junior Austin Dellamano are the five CHS students participating. Other schools competing include Edwardsville High School.
Gallery director Mary McKeehan explained that the two-year exhibition came about when board member Dennis Detoy led the competition last year as an art competition between schools that compete sportingly in the Southwestern Conference.
"It's just lucky for some of the kids who excel in art, and maybe not in sports, or maybe both, to have the opportunity to show their work," McKeehan explained. "I really think it's a big boost for them when they see their work framed and in a professional gallery. It gives it more weight."
Rosemary Dodson, an art teacher at Collinsville High School, said her students, four of whom are in the school's Advanced Placement art class, prepared for the show with big plans all year round. Shelby Fleming, who graduated from the school in 2011, won an individual first prize in the competition last year. Dodson said she hopes Collinsville wins the school's award this year as well.