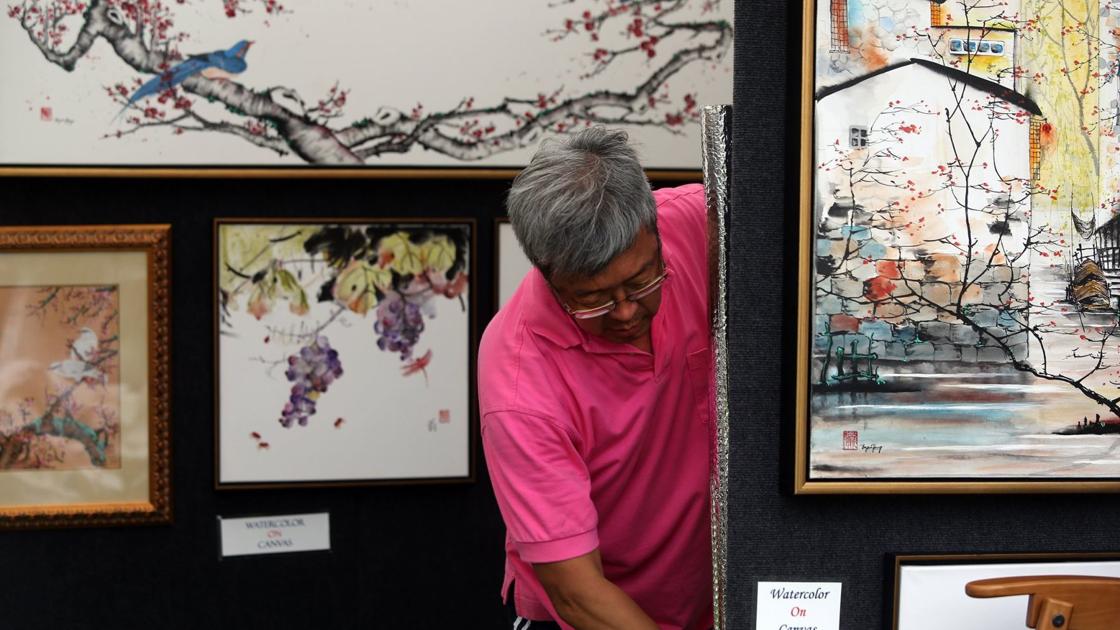 Appreciation of Art: Webster Arts Fair Can Be Used As A Crash Course | Arts and theater
One of Jeane Vogel's pet peeves is when people complain that a work of art is overpriced. | Usually, she says, this stems from a lack of understanding of the process and products that go into creating a painting, sculpture or carpentry.
"We don't have a lot of arts education anymore on how art is made," says Vogel, executive director of Webster Arts, the nonprofit organization that hosts the annual Webster Arts Fair.
But the outdoor art exhibit, which runs Friday through Sunday on Bompart and Lockwood avenues in Webster Groves, can serve as a crash course.
In addition to the 105 local, national and international artists who will showcase and sell their products, there will be seven demonstration areas where organizations such as Craft Alliance and Midwest Metalsmiths will give a close-up view of their work.
"When you see what it takes to create a bowl or a hand-woven fabric, you see that what you get is different from what you get in the store," says Vogel.
The artists, selected by a jury of the blind, are also eager to explain their work to festival-goers.
People usually see Maggie Robertson's blue cyanotypes and assume they are indigo dyes, so she uses this openness to strike up a conversation.
"That's when I start to fully explain the process," says Robertson.